What Are Your Kids Doing For The Holidays?
17th Nov, 2016
Let us not even begin with how fast the year has flown by and instead focus on the fact that once again, it is December.
It is unarguable that this is the most anticipated period of the year and it is synonymous with the usual making merry, family cheer and the spirit of giving. In Kenya, schools close earlier because of the national exams and this year especially only the candidates were left in school. This was perhaps to give them maximum time to concentrate on their exams or other reasons that form the discussion for another day.
As a result of this, parents are struggling with how they will keep their children busy and productive all through to January. Well, no need to search anymore, because we have the perfect solutions that will warrant a cheque deposit at the nearest KCB branch (Mpesa will be fine too). Just Kidding, anyway these tips are on the house.
We know this year has been long enough and so this is our reward to you. Hope you are taking notes…
Nurture their Talents. If you child has ever expressed the desire to pursue a certain language, training of a musical instrument, skating, dancing or even singing, well now is the best time for them to take it up. There is more than enough time to develop basic understanding in any of these fields of interest and we are lucky to be living in a very entrepreneurial world where everything is available.
Further to this, studies show that that talent-oriented education builds a strong sense of self-efficacy, effective goal setting, and a personal commitment that can enhance students' specific achievements leading them to higher-level career accomplishments. I know what you're thinking, Yep, It definitely sounds like a plan!
Chores = Money in the bank. You may also decide to pique your child's interest by attaching monetary value to the various house chores they are involved in. This way the children will be able to attach the value of hard work at a young age.
The kids will also be able to develop a sense of responsibility and accountability as they 'enjoy' their chores. Additionally parents can choose to educate their children on the importance and benefits of saving and this will commence the much needed inculcation of the saving culture.
On that saving tip, KCB CUB Account has the greatest deals in the market when it comes to looking after your child's future. We also believe that as children work hard in their academic developments it is also essential for them to have fun and enjoy their childhood as much as they can, hence our KCB CUB Fun days that are held all year round in celebration of young savers.
This season we have prepared two more entertaining engagements for your children on the 4th and 10th December. Join us as we celebrate our children's financial milestones in an interactive and unforgettable way.
I however can't help but notice that kids these days have it so easy! Nevertheless…
There are also Peer Group conferences. I know parents constantly worry about the company their children keep and through it all it is essential to realize that as they grow they are also struggling to understand themselves. To this end, various institutions have come up with youth mentorship programs for various age sets.
These conferences address the problems these teens are experiencing and how best they can rise above them. Parents may then enroll their children in the respective symposiums and worry less about their development into the fine men and women their envision them to be.
We however should remember that as much as we may want to enroll our children in various engagements, our children long for our attention most of all. Work is very important as it keeps us afloat, but our children are the fruits of the future, therefore we should guide, support and let them know how important they mean to us every chance we get.
Happy holidays! Awaiting that Christmas invite like…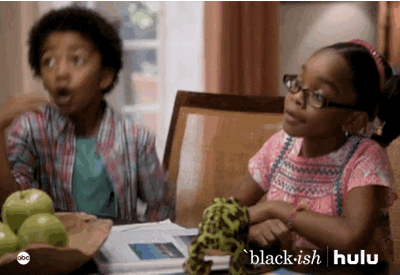 ×
KCB Venture Magazine Download
Please enter your e-mail address to download